6 tags
9 tags
Almost Flat: The Future of iOS Design? →
I personally say yes! Check out the new iOS app for Sky+ nicely designed great UI only thing which is a let down it the icon. 
5 tags
6 tags
iPhone 5S To Get Sapphire Crystal Home Button With... →
6 tags
14-Year-Old Discovers iPad Smart Cover Magnets Can...
The research offers a valuable warning for people with implanted defibrillators, which deliver an electric shock to restart a stopped heart, said John Day, head of heart-rhythm services at Intermountain Medical Center in Murray, Utah, and chairman of the panel that reviews scientific papers to be presented at the Denver meeting. If a person falls asleep with the iPad2 on the chest, the magnets in...
5 tags
No More Photoshop 'CS': Adobe Creative Suite Is... →
No More Photoshop 'CS': Adobe Creative Suite Is Now Creative Cloud by Gizmodo UK. At Adobe's annual MAX conference today, the company announced a major overhaul of the ten-year-old Creative Suite, which will now be known as Creative Clou 0.
5 tags
8 tags
4 tags
Didier Kan's - Blog: From Zero to Number 1 →
didierkandotcom: Hello, my name is Didier Kan. I came in London in 1997, as a musician, with the firm intention of becoming a rock star. Alas, the smoke and mirrors of that industry had the best of me… After about a decade, furiously living the rock'n roll lifestyle, without the money or the fame, I decided it…
11 tags
9 tags
9 tags
6 tags
Watch
Check out my lovely friend Tieva - star of Beats Headphones!
The Original Wozniak Estate →
3 tags
4 tags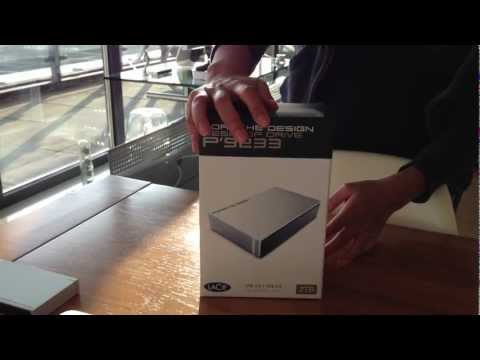 6 tags
4 tags
OS X Software:
  Command: Cmd + Opt + Shift + Backspace What it does: Instantly empties the trash, including on any removable drives you happen to have attached to your Mac, without displaying a confirmation. Considering you can't instantly delete something without sending it to the trash first, this one's an essential. Command:  Shift + Opt + Volume Keys What it does: Basically it gives you smaller volume...
7 tags
13 tags
2013!
The 10 Most Important Things For 2013. 1. Love. The special feeling that makes you feel all warm & wonderful. 2. Respect. Treating others as well as you would like to be treated. 3. Appreciation. To be greatful for all the good things life has to offer. 4. Happiness. The full enjoyment of each moment. A smiling face :-D 5. Forgiveness. The ability to let things go without...
12 tags
3 tags
Love always finds you, when you stop looking for...
jasonsbites: ……. sorta.  hun..!
7 tags
Instagram Blog: Thank you, and we're listening →
instagram: Yesterday we introduced a new version of our Privacy Policy and Terms of Service that will take effect in thirty days. These two documents help communicate as clearly as possible our relationship with the users of Instagram so you understand how your data will be used, and the rules that govern…
14 tags
"The closer you think you can see is actually the less you can see"
– tazdotcom
4 tags
3 tags
5 tags
"U.S. Senator Promising Legislative Action Allowing In-Air Use of Electronic..."
– U.S. Senator Claire McCaskill (D-MO) 
8 tags
"The server responded: "403"
– Repair you keychain in OS
7 tags
7 tags
"Just as Apple CEO Tim Cook has revealed that Apple will be bringing some Mac..."
– Bloomberg reports
7 tags
4 tags
6 tags
8 tags
8 tags
Check out Altmail. →
Check out a new UX/UI of checking emails.
7 tags
Anjunadeep presents Jaytech →
Chilled out proper dance music from the one and only Jaytech; Above&Beyond.